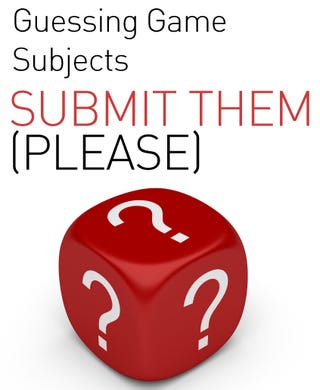 So last night's guessing game about my Awful Problem (which at some point I promise I will talk about more directly) was way too much fun to not do it again. (Special thanks to Korra for encouraging me.)
Here's what I'm thinking. Reply below with your suggestions for a new Guessing Subject.
Please limit your suggestions to things people could guess about YOU - rather, than, say, anyone else because even though we are all friends here, that could accidentally get kind of mean. Anyway, whichever one elicits the most snort/laughs will receive one post, made by me, specially designed to attract a multitude of Hilarious Guesses.
The winner (based on most-hilarious or MOST STARRED, rather than most-true) will receive the now-traditional semi-artistic representation of their user name.
And ... go!
ETA I will leave this up for tonight and then choose a topic in the morning.