Of course the biggest news in today's update—the one way airline ticket— doesn't yield a direct winner, but makes it look very good for people with guesses in the other categories (and we are eagerly waiting to hear details of Mr.Beaver's reaction).
BumbleBeaver also revealed that the awkward touching of Mr. Beaver has escalated into unrequited hugging. Does the UHG HUG look like this?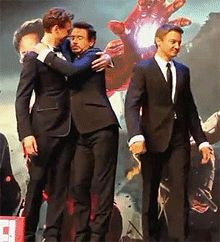 Because I am both really uncomfortable with the category and even worse at flirting than I am at spreadsheeting (there is no relationship between these things, AT ALL), I was torn about whether the touching behaviors thus far would be considered "hitting on" even though they were most def inappropriate. We threw the question out to you fans which resulted in some very enlightening conversations about how much breastage has to go into a hug before one has crossed the line. There was also some discussion of whether UHG really understood subtitles, which I totally didn't follow until I cleaned my glasses.
However, boobs may have had nothing to do with it. Dotdotdots impressively, uh, connected the dots. Her comment convinced me that stuff from Update #10, namely calling MrBeaver "Mr. ——" was flirting behavior straight from the 50 Shades of Gray playbook. Evidently when I lived with my parents (before there were shades of gray and everything was Black and White), every time I called the dry cleaning delivery guy "Mr. Martin," it meant I wanted to get into his pants (btw, I totally wanted to get into his pants).
This means we have TWO WINNERS: BelleFemme and CajunGinger. My friend tells me that in a traditional pool, two people wouldn't be allowed to pick the same date, but I'm super busy at work, and besides
CONGRATULATIONS YOU TWO! Try not to knock each other off the stage as you step up to bathe in our drunken admiration. If I could send solid matter through Kinja, you'd each get one of these t-shirts:
But don't fret, losers, people with later guesses, and fans of hilarifying, not-erotic-at-all erotica, MissyPants persuaded me to add yet another category, so we now have #17: Push Pass, so named because UHG is pushy as hell and I hear that "Push Pass" is the same thing as a "direct pass" in soccer. This is the category for UHG further escalating into something that is directly recognizable as putting the moves on Mr.Beaver.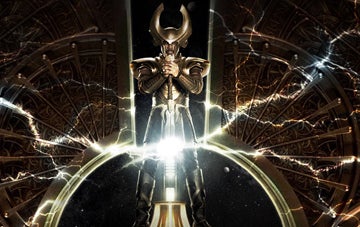 Well, that's it. FYI, I am officially Guardian of the Pool and the fanfic contest. But you don't have to write fiction, please feel free to contribute extended speculation about all kinds of alternative scenarios.
You can also let us know which actual fiction this might be turning into, Fifty Shades, (ominous music) Single White Female or some other twisted shit?