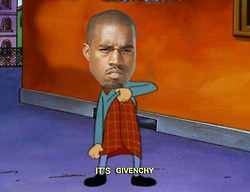 As my first Musical Glitter post, I'd like to sprinkle you with some of my absolute favorite songs. My hope is to bring you some new music, give you a song to reminisce with, or to just put a smile on your face. Sometimes I will pick music that may not be to everyone's taste, but that s ok. I probably will never pick a country song, however I give myself veto power if I ever to need play Dolly Parton.
Daft Punk-Lose Yourself to Dance

Bat for Lashes- Daniel

The Sounds- Tony the Beat

Alice in Chains-Would

Arcade Fire- Ready to Start

Paul McCartney and Wings- Band on the Run

All of these songs are special to me in some way, and are by no means only my favorites. Picking a favorite song is as futile as picking a favorite movie. But these picks are special enough for me to use them in my inaugural glitter post.
Thanks for listening