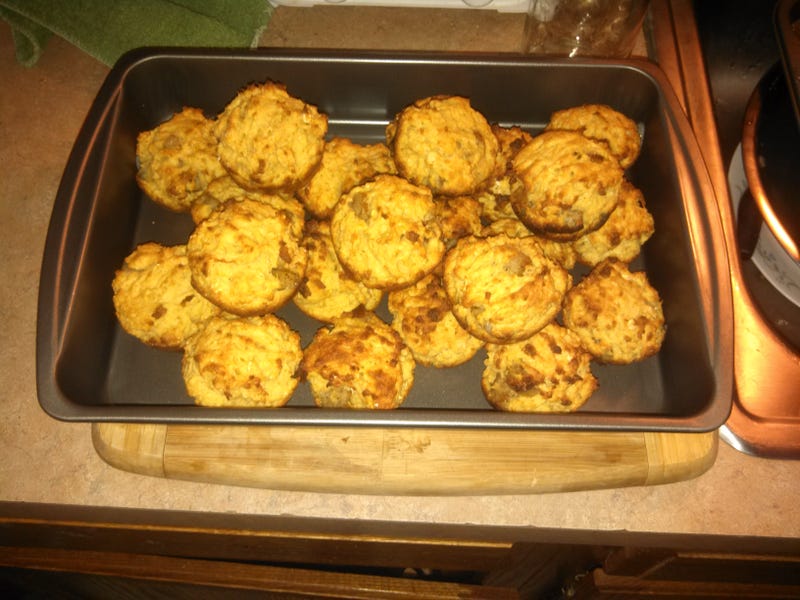 More specifically, fruit and sausage muffins.
Recipe? Ok.
3 1/2 cups biscuit/baking mix (I used Bob's Red Mill Gluten Free mix)
4 TBS shortning or dairy free margarine (Earth Balance)
1/3 cup brown sugar
2 cups applesauce (I used my leftover fruit sauce from the other day: apple/pear/peach blend)
3 eggs (or equivalent. I used Egg Beaters cuz it's what I had)
1/2 cup quick or old fashioned oats
6 sausage links or patties, cut into small chunks
Cut the margarine into the baking mix and brown sugar until crumbly. Whisk the eggs in a separate bowl, and stir in. Add oats and applesauce and stir until blended. If batter is too stiff to work, add a TBS or 2 of water. Fold in sausage chunks. Fill greased muffin tins 2/3 full (these don't rise much) and bake at 375F for 15-20 minutes.
My kids like to split these open and put a little maple syrup on them, or just eat them plain.