This show needed a derp-name badly. There is no recapturing the spectacularly intellectual insights I have in the throes of watching this batshit insanity. I can only offer some bullet points in no particular order.
1. I AM SO SHOCKED THERE ARE SANGUINISTAS IN THE AUTHORITY YOU GUYS. SHOCKED, I TELL YOU.
2. For real though, if this Lilith worship is literally the vampire Christianity, as in a huge number of the population normal-believe it, and then there's wacko extremists, and then there's people who go along with it for public image cause politics, and then there's non-believers who talk about how it's wack, HOW HAS IT LITERALLY NEVER BEEN MENTIONED TIL SEASON 5. REALISM, THIS DOES NOT HAVE IT.
3. DAMMIT THEY KILLED STABLER ALREADY WHAT A FUCKIN WASTE. I liked him. He was lawful and I still liked him!
4. That Beel is just a slippery character. I feel like 5 seasons of watching him do stuff and I still don't have a grip on his actual personality. It's very weird and I don't like it.
5. There is literally NO REASON for Alcide to be this loyal to Sookie. NO REASON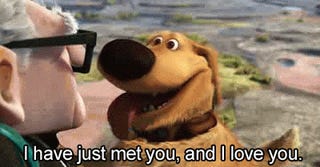 6. Fairy stripclub whut. whut even.
7. I DO NOT NEED ANY WAR CRIMES IN MY TRASH SHOW, PLEASE.
8. But I TOTALLY CALLED THE IFRIT. I should somehow put money on predicting this shit.
9. JESUS HEADS ARE SO NOT OKAY I CAN'T EVEN
10. Oh Hoyt. Hoyt just stahp. Staahhhp. CAN'T SOMEONE JUST BE AS AWESOME AS ALWAYS AND BREAK UP WITH ANOTHER AWESOME PERSON WITHOUT ONE OF THEM GETTING THEIR CHARACTERIZATION TRASHED SO IT SEEMS LIKE THERE'S A REASON. THERE IS NOT A REASON FOR ANYTHING THAT HAPPENS ON THIS SHOW ANYWAY.
11. Ilu Tara. Pam is a TERRIBLE MOTHER.
Ok the end for now.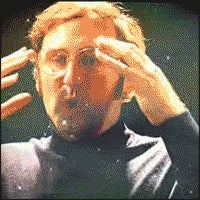 ETA DID YOU KNOW SOOKAH AND BEEL ARE REAL-LIFE MARRIED AND HAVE TWIN BABEHS AND ONE OF THEM IS NAMED POPPY WHICH IS SO CUTE IT'S ABSURD AND HE IS BRITISH. MY WORLD JUST EXPLODED WITH THIS KNOWLEDGE