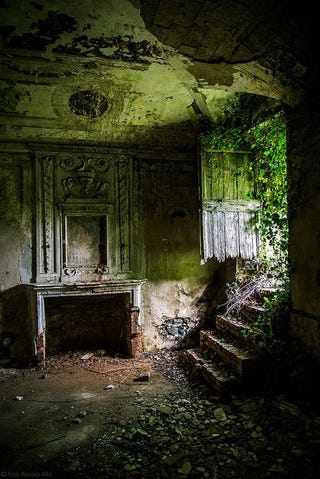 I know, we're each a mess, living in mess. I just wanted to share some of my mess with everyone. I prefer my squalor to be the dilapidated-Victorian-architecture kind. Lead paint chips, dirt, old mattresses, rust—these are my key decorating values.
I love the color orange. This is one of my favorites. One day I decided to brighten the place up. Then I sorta got sick of it, so I brought in the garden hose and cranked that sucker for a weekend. This was the result. I think it's an improvement.
Here's the study on a good day:
The hallway...
Here's my closet:
What's your squalor?