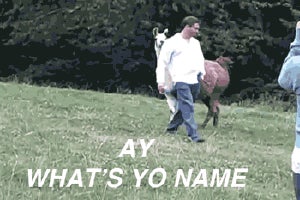 *UPDATE* After bothering my brother and showing him the options/y'alls comments, I have decided to go with AfroWithAChanceofMeatballs. ThatAshley is no more!
My username is so stale. It is just not working for me anymore. So I need a new one. I have some choices below(feel free to suggest a new one):
ThatAfroNerdChick
NerdyChick
ThatDork
Afrowithachanceofmeatballs
Burtreynoldsismyspiritguideismyspiritguide
AttitudeCat
ETA: Afrowithachanceofmeatballs or TellMeMore?