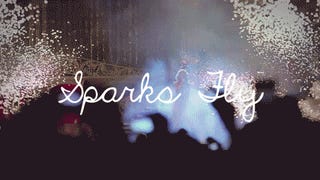 New Year's Eve is fast approaching. I don't know about you, but I'm planning on spending it here with you guise! There will be a NYE Groupdrink/Groupsmoke! I may not be awake or online during your midnight (Groupthinkers of the whole world, fuck...Idk how time zones work), but I sure as hell will have something going off at your midnight! Side note: if you guise, world-wide group thinkers that is, want to give me your time zone info, I would probably be grateful for not having to have SO many events (and apparently learning how time works)...
So ladies and gentlemen, head to your local grocery store, liquor store, Walgreens, you know...wherev and buy something to drink (Groupsmokers, you know where to head). I will be classing up this joint with some Pink Andre!
I love you guise and can't wait to see you on NYE!