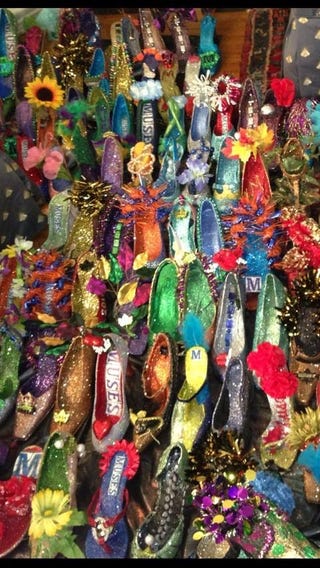 I'll be rolling with the Krewe of Muses tonight for the fifteenth year! We have worked like fiends and are ready to put on our usual fantabulous show.
I'll be up top on float #18 in the very first position on the sidewalk side. Anybody holding a sign that says "leftovers" will be handsomely rewarded.
Happy are they whom the Muses love.
~Hesiod