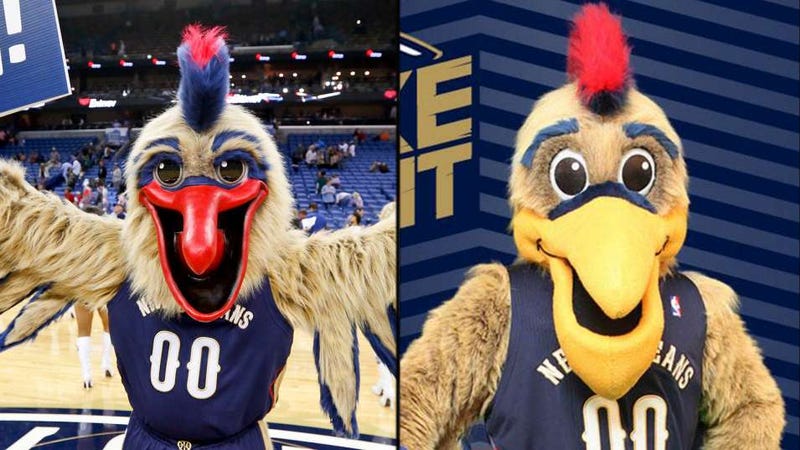 Pierre, the terrifying mascot for the New Orleans Pelicans, got a redesign and no longer looks like a thing of nightmares and more like a pelican.
DAMMIT. I LOVED THAT SCARY BEAST.
ETA: The redesign is on the right. The original one was unveiled in October and was openly mocked so much that they redid it.