So, I know some GTers, including myself, got some awesome Who gifts this year. Post your pics here for all us fangirls and fanbois to admire! And if you didn't get any Who gifts this year, then gift us with you best Doctor Who gifs!
I'll start...
I got a Tom Baker scarf (that I'm totally pairing with these: http://www.amazon.com/Doctor-Who-4th…)

A Dalek ornament that is currently exterminating my Xmas tree
And a Doctor Who stocking!
And I gift you with these gifs, bc Wilfred is the reason for the season...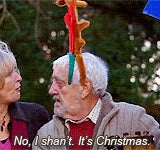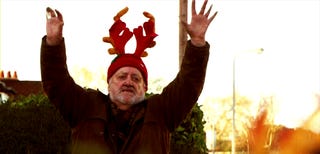 PETER CAPALDI TONIGHT!!!