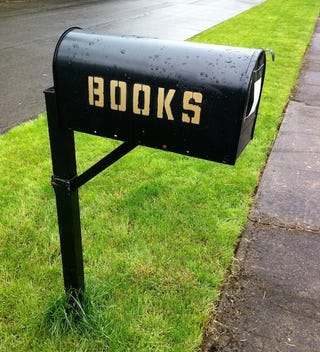 It is SO expensive. And SO exciting. Oh my god.
You devilish (wonderful) people exposed me to ipsy, and I'm in love. AND NOW I AM RETURNING THIS EVIL FAVOUR. THERE IS A BOX FOR BOOK NERDS.
Do you know Book Riot? They're cool. They do cool articles (like which wine is best for which genre and "The Ten Best Beards in Literature"!!), and post lots of bookish things, like unexpected libraries and bookish t-shirts and stuff like that.
And they have their very first subscription box coming out in one month! It's from Quarterly, and I can't figure out if that means it comes out four times a year, or three (as in once every four months) like some people seem to think. Apparently I suck at math. Or whatever that skill that is (SEE? I DON'T EVEN KNOW!).
I'm dying. To subscribe, or not subscribe? Not only is it expensive ($50) but it costs $20 to ship it to Canada. Wahhh. That's so much money. On the other hand, I am trying to justify it because one month from now I will be almost dead from school, and this might just get me through the November 20th-December 8th death period.
Thoughts? Are there other bookish boxes out there? Is anyone else tempted? Am I crazy? Let's talk about books!