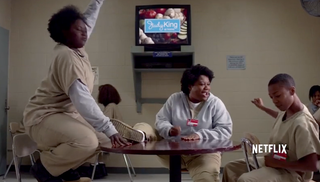 AM I ANNOYING YOU YET WITH MY NETFLIX SPAM!? :)

Season 3 spoilers in the comments. Who's watching now?
Please put the episode number you're spoiling in the first line of your comment so people can pick what they'd like to read. Click the OITNB tag for the earlier editions of this post.
ETA: Just realized I've been using the wrong acronym this whole time. Went back and updated posts and tags to not spell like an idiot.