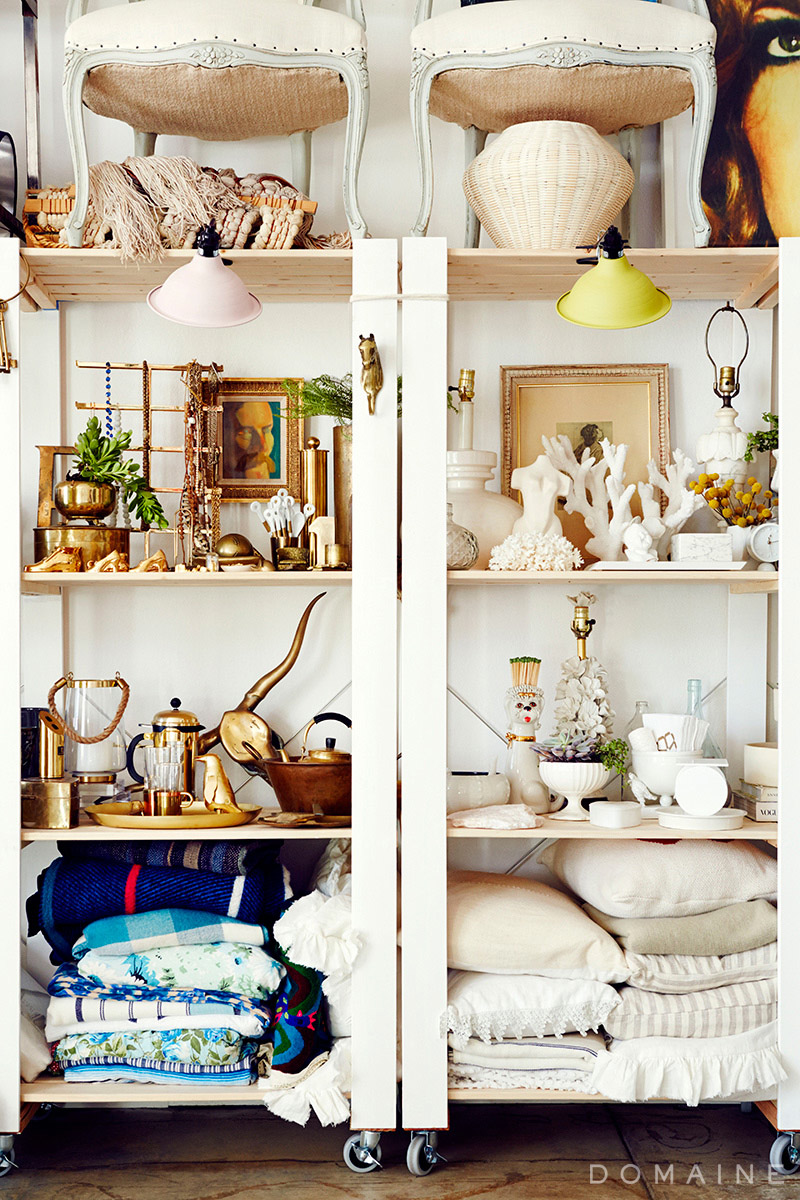 ...because I am not a DIY person and I am certainly not a Home Depot construction type person.
I don't have a separate studio and the place I am moving into is a studio loft—the loft will be occupied by my son so it's basically a big open space with super high ceilings. The total square footage is around 800, and I probably have 450 or so for living/bedroom/office + studio space.
In an effort to make my workspace a bit less messy and visually overstimulating, I'd like to find a solution for where to collect inspiration. This is something I do constantly, for personal work but mostly for my work-work. Of course, I've always used bulletin boards for this. At my office, we use homasote that's been mounted to the walls, we have entire rooms covered with it. It's basically a fiberboard that's really light and easy to pin onto. You can paint it. It's used for a lot of other things like soundproofing.
My (dream) bestie Emily Henderson got herself and her staff into a proper studio this past year, and used the basic, kind of utilitarian shelving units from Ikea. Which is awesome, because I had been eying them for some time (both because I am cheap and I also like the look of them). However, putting them on casters? GENIUS.
So, on to my actual idea. Is it crazy to mount homasote on the back of these guys? It would essentially function like any backing you get on other bookshelves. I could paint it white, on both sides I guess, so the white would show through. On the backside, I can use the surface for all my pinning up of crap. As they will be on casters, I can easily wheel them out to use while I am working and then place them back against the wall if needed.
In theory this is genius, at least in my head. I can use them like normal storage against the wall, but I can easily move them around the studio if needed, to make space for photography, etc. I could flip them around so the pin board side showed if I needed to present anything. But...
Is this going to look like shit? Is this something I can handle myself or do I need to hire a handyperson of some kind?
Yes, this is my new obsession.