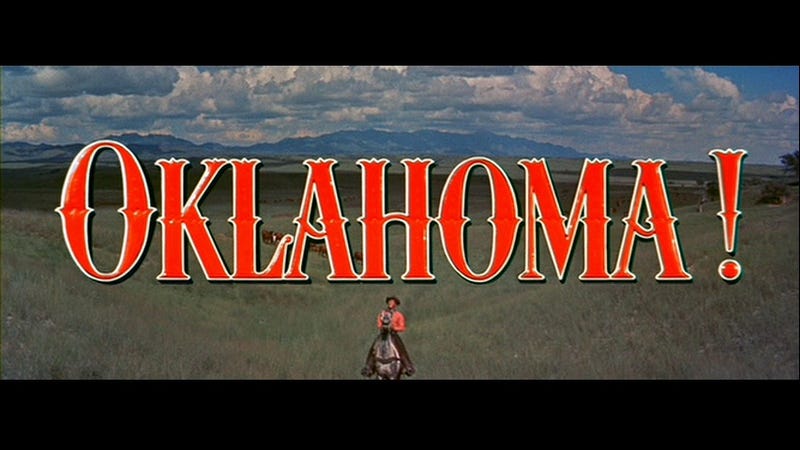 Oklahoma, a state known mainly as the place where the wind comes sweeping down the plain, voted overwhelmingly Monday to ban AP History, citing the fact it only presents "the bad parts of America" in it's curriculum. But for some OK lawmakers it doesn't go far enough and there is a call to ban all AP classes in the state.
To the surprise of absolutely no one, this new legislation banning AP History comes from a representative who fears that God is under attack in America by those damn dirty liberals and those dastardly feminists. He's concerned that schools are "indoctrinating" children with beliefs that don't line up with evangelical church teachings and that the separation of church and state is "fake". Rep Dan Fisher (R, because of course) is part of a group with a name better fitting a D&D team called the "Black Robe Regiment" who are trying to save our once glorious country from those meddling intellectuals, non-Christians and Democrats.
Rep Dan Fisher introduced "emergency" legislation because this is clearly the biggest problem facing Oklahoma. He claims that the AP History course fails to teach that America is the greatest land on God's green earth and dares to make students think constructively about such annoying, minor historical sidebars like civil rights. He calls it "American Exceptionalism". He's incensed that AP History dared to teach students about protesting, racism, failed American wars and other "blights" on the bright shining star that is these United States of America. And he actually got the rest of the Oklahoma House Education committee to go along with him!
There are some in the Oklahoma government who think Fisher isn't thinking big enough. Rep Sally Kern (R, no shit) says that all AP classes violate a law Oklahoma passed last year that repealed the Common Core education rubric. She's 100% concerned that AP classes could be an insidious way to "impose a national curriculum on American schools". As if that's bad or something.
When reached for comment, the College Board (who help administer AP classes) basically laughed and demanded to know what exactly Fisher was smoking, calling his comments about AP classes "mythology and not true". They added a bewildered, "seriously, wtf?" and wondered vaguely if someone was punking them.
But it isn't just Oklahoma getting in on the AP hate. Last year, the Republican National Committee said that the AP History test was anti-American, and that it "deliberately distorts and/or edits out important historical events". Western states like Colorado have tried to make the test more "patriotic" (aka more flattering to the white men who built this wonderful, amazing, god-fearing country, none of this women's lib and Selma stuff!) while Southern states like Georgia want things like evolution removed from AP Bio.
In the meantime, if you're a high school student in Oklahoma and you want to take some AP classes to help get into a good school so you can GTFO of Oklahoma, you may soon be shit out of luck.
Oklahoma, OK (with gutting education and being complete morons)!