Here I am trying to decide if I should write a "links I found interesting this week" post for Crosstalk or post music videos that fascinated me as a kid to Mezzotempo and I notice I can now post to Groupthink.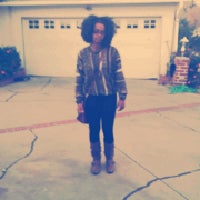 About Me: 24. Black Female. Nerd. Lives with parents. Good job. About to start school ....again. Thinking about changing my display name. I have no idea what to do with my life. Also I have no idea how to write About Me paragraphs.
Thanks for the posting Privvies!!!!