I wasn't going to share this, but with my result? How could I not?
http://www.buzzfeed.com/kimberleydadds…
Which Famous Person Should You Get Drunk With?
You got: Jennifer Lawrence!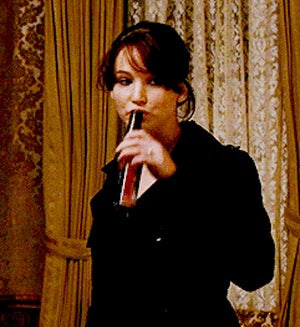 Hell, yes! You're going drinking with an Academy Award winner. And the best girl in Hollywood by a long way. She'll be keeping up with you, downing her drinks and making you laugh beyond belief. There will be some music on the go and plenty of funny anecdotes. And she loves to eat, so expect bar snacks or an after-hours munch down. BEST.NIGHT.EVER.