Did I mention we've been getting a lot of snow around here lately, especially in my apartment?
It's not just from Bobby...
So I usually don't have dandruff, but I started getting it around two months ago after I ran out of my Dove shampoo and switched to this shitty shampoo I got from a hotel like 3 years ago. I started getting flakes, but figured they'd go away once I got to Florida and spent some time away from the dry winter air - I was there for 3 weeks, but the flakes persisted.
I started using this stuff because I was at Whole Foods and they don't sell regular toiletry products like Head & Shoulders. The salesperson also suggested applying tea tree oil directly to my scalp and she gave me a sample - I never tried it because it sounds like a bullshit remedy to me and I don't want to put oil in my hair (has anyone tried this?). I used the shampoo for a week or two and it did nothing.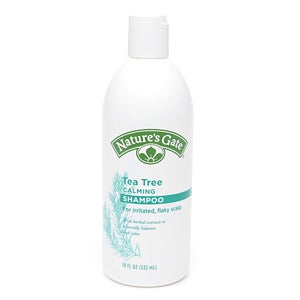 ---
So I've been using this Head & Shoulders for at least two weeks and my scalp is a little less flaky, but not by much...I don't know what else to do...also, YEAH RIGHT this adds volume! It weighs down my hair like crazy!
Anyone have any other suggestions? I'd like to avoid having to get prescription shampoo if possible...