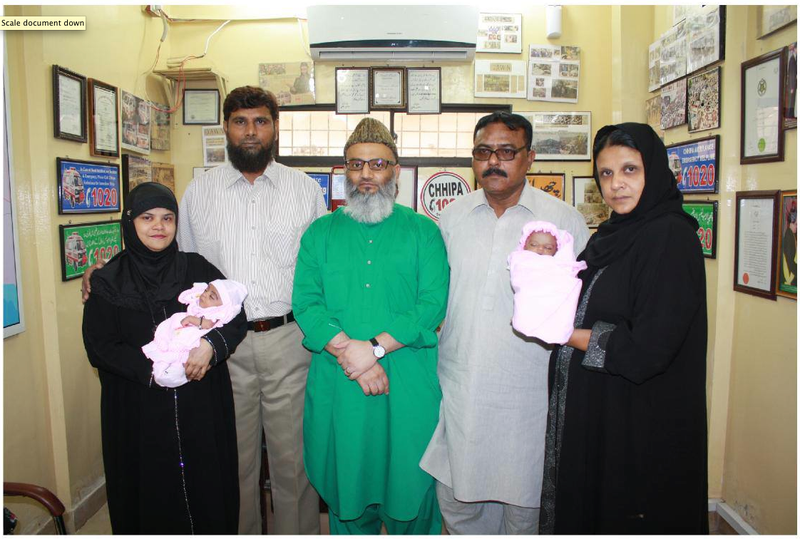 A Pakistani TV show, apparently similar to The Price is Right, gives away orphaned babies as prizes, along with refrigerators, microwaves and motorcycles. Aman Ramazan airs for seven hours a day during Ramadan. Contestants answer questions about the Quran.
Unsurprisingly, this practice has been both condemned and praised.
Zama Coursen-Neff, a child-rights expert with Human Rights Watch, said, "Getting children out of institutions and into families who will provide good care for them is critical. I think probably what triggers the [negative] gut response for people is that, on its face, giving a baby away on a game show doesn't sound like a process of careful determination of what's in a child's best interest."
"Children are not things," wrote one horrified observer on the Facebook page of Chhipa Welfare Association, the Karachi-based NGO that has teamed up with the popular game show "Aman Ramazan" to dole out orphaned or abandoned babies. "In Europe the parents are checked at least one year till a child is given to them. What the hell is wrong with you people?"
Says one of the contestants:

"I was really shocked at first. I couldn't believe we were being given this baby girl," Suriya Bilqees, now a mother of a two-week old, told CNN. "I was extremely happy." She and her husband will now have to apply for guardianship before a court, although there is no official adoption law in the country.