The Fuck Marry Kill on the main page got me thinking about the red hot gene pool that is Hollywood. At the same time, I've been binge re-watching family drama Parenthood and so I realized something. In addition to being a great show, it also contains a ridiculous number of fuckable characters. And thus I present to you, Parenthood characters I would fuck (in descending order of fuckability):
1) Joel
Get off of him, Julia, he is ALL MINE. Mmmmm. MMMMMMM. I'm just looking at my computer and purring. And he's just such a good dad and he BUILDS THINGS WITH HIS HANDS.
2) Ryan
Mmmm hellllloooo there. On personality alone, Ryan would be ranked lower because he's kind of a possessive douchetool but because of his body, he also can't be below #2. I mean...those abs.
.
.
.
3) Crosby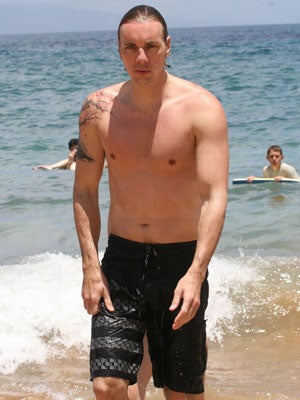 Oh Crosby, the immature Peter Pan of the family in the early seasons has become a great parent but he's still edgy and, more importantly, hot.


.

.

.

.
4) Alex
This sizzling body of Michael B. Jordan might have been what sparked this connection from the main page for me. Mmmm. I don't know how Haddie let allll this go. He was so nice to her!
5) Seth
He might be an alcoholic deadbeat dad, but I've had a thing for John Corbett since his Sex and the City days. And I think this might be the season where he suddenly becomes reliable, which gives him the potential for upward mobility on this list.
6) Mark
You know what the internet really lacks? Shirtless Jason Ritter pictures.
7) Drew
Ok, ok, I know he's 19 (but that's legal!!) so this is more an indication of POTENTIAL for fuckability. He's just such a cutie. And he was so heartbroken after his first relationship ended. I just wanted to stroke his hair.