It's been awhile, GT—tell us why your loves are awesome!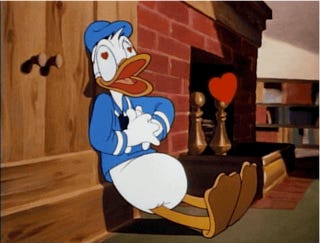 Yesterday, I had a long ass day. When I got home, Homey'd done this dishes, made dinner, and even got chocolate chip cookies from our local bakery!
Then, after I showered, he lotioned and rubbed my feeeeets, which was heavenly.
Then, he watched the debate with me even though he rilly, rilly didn't want to.

He even brought milk and cookies into the TV room for our debate viewing pleasure and we ended up having an awesome time. :)

He's taken such good care of me and the house while I've been under the weather. I <3 him!
How about y'all? Any partner appreciation to offer?