​So the perfume article over on Jez sent me into a tailspin. I am crazy busy with school and finals and haven't even been on in ages except for yesterday and today is what broke my concentration (well, apart from Penabler mentioning the worst game ever - maybe jk, maybe...).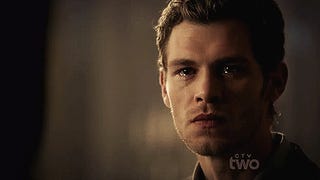 ​
I can't really wear a lot of perfumes, my skin usually mutates them into these weird toxic or musky smells after a few hours. There have been a few that were OK, but they were already very light, non offensive, barely there scents. I wanted something that made me smell like "me" without warping.
I found it in Bath and Body Works Breathe Romance line. The lotion smelled nice but it was the perfume itself that was amazing. I would compliments all the time and people would STOP me to ask what I was wearing at least 3 times a week! And it was perfection, as the smell stayed beautiful and only got better with time! I know it was cheap and you're thinking it must not be much if I found it in B&BW, but you would be so very wrong. That stuff was heaven in a bottle.
So obviously, I bought 8 bottles of the stuff. When my last bottle ran out, I went to go stock up (I never really needed to go back, since I was "stocked") and was searching through the whole store for it. When one of the girls there told me it had been discontinued "months ago", I said thanks, walked out to my car and burst into tears.
I can't even think about it now without getting upset. I've never found anything else that smells remotely close, so I've given up on perfume altogether. Also, the bottles available on Amazon and Ebay are out of reach, they're usually over $140 each.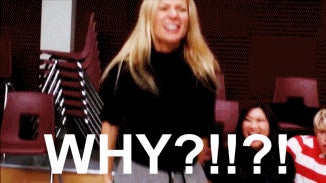 Why, Bath and Body works, WHY?!
So, what perfumes were you in love with that were suddenly lost to time/reformulation/borders/inclusion of toxic chemicals/etc?