My teenage daughter has a prescription for the Pill due to horrible periods. And by horrible periods, I mean bleeding that by adult woman standards would have the normal female crumpled on the bathroom floor in a heap, sobbing, on a monthly basis. My poor girl went through this from the time she was 13 pretty regularly, sometimes missing school due to cramping and bleeding that was so bad that a tampon wouldn't last one class period, until finally it got to where she was having her period more than she wasn't and I said enough is enough. I took her in to the doctor and she got her started on the Pill, which has helped immensely.
Now, my girl has never had a boyfriend. She's pretty picky about guys and hasn't found one that meets her standards yet. She most definitely hasn't had sex. This is not me being naive ... trust me, sometimes she overshares and there are times in my head I am shrieking, "TMI! TMI!" but because I am being all good mom and want to keep the "lines of communication" open, I just grit my teeth and listen. She was a little concerned about what people would think if they found out she was on the Pill, so she's a little sensitive about it. Since she can now drive, and she has a car, and a checking account, I've made her responsible for refilling her prescription. Just now, she was calling to check if her prescription was ready for pickup and had to talk to someone in the pharmacy, and when she got off the phone, she said, "Why do they have to make a point of saying, 'Oh, your birth control? It's ready.' Why do they say the name of the medicine? They don't say to you, 'Oh, your migraine medicine?' They call it by the medicine name. Why don't they say to me, 'Your Ortho Try-Cyclin is ready.'?" EXACTLY. That's exactly what they should be saying. What's up pharmacists? Doing a little sly slut-shaming?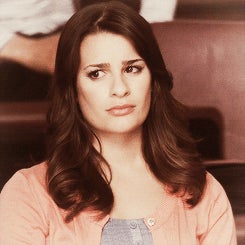 Knock it off. You know better, or at least you SHOULD. When I pick up my prescription for Vicodin, no one says, "Oh, your highly addictive pain medication is ready." She even said one time when she picked it up, she had her little brother in the car with her and when the pharmacist said, "Now, have you taken birth control before?" my poor son started squirming.
When a 16 year old can recognize shaming behavior in adults for what it is ... they're the ones that should be ashamed, not the teen.