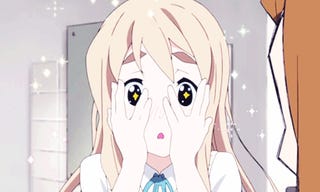 Once upon a time, I loved to watch anime. I was limited, though, to what SciFi was showing at the time, or what Blockbuster was carrying.
One day, I married a dude who didn't like anime. Since we had one TV, and my computer set-up didn't work well for show watching, anime dropped by the wayside. I did re-marry, but Husband 2.0 doesn't like anime either.
It occurred to me recently that, with several laptops and a Kindle Fire, I can once again watch Anime without disturbing my man-mate. I also realized that I have no idea where to start. So much has been created and imported since I stopped watching anime, about fifteen years ago.
So, any suggestions? Bonus points for things I can get off of Netflix or Amazon Prime, since I have access to both. I really have no preference when it comes to genre / subtitles. I've watched ones that were silly, and I've watched horror with glee.