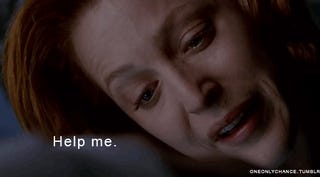 There's this guy who is a friend of a friend. He's nice, I like him, BUT he's made comments which make it clear he's attracted to me. I am not attracted to him.
Now he's found my okcupid profile, and has texted me, saying, "Hey [okcupid name redacted], I see you're on okc and we're a 72% match. Interesting. So how have you been?"
How should I respond? I want to be polite, friendly, but not lead him on at all. I honestly don't know what to say.
PLEAZ HALP.
UPDATE- He texted me back this morning. "Ah yes, indeed it is." This response was in reference to the "I'm good LOL small world" text I sent in response to his original one. Thanks again to Josie Grossie who gave me the perfect, simple text response.