I am terrible at dressing up for semi-formal occasions. I mean, I manage to pull it together eventually, but it's after a ton of effort and I always feel like a fucking Cathy cartoon.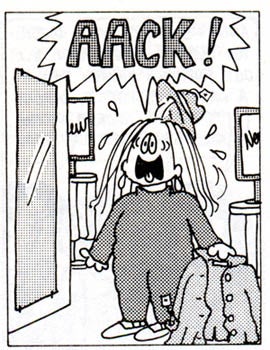 I need go-to outfits that I can wear to church and receptions that are easy to throw on and always look good. I'm set for fancy-fancy events, it's the everyday things that kill me. Here's what I'm thinking: basic slim-fitting black/grey pants, a basic dress, maybe a skirt, and various shirts to put with them. I don't have a very conventional look, but wouldn't mind boring clothes as I have a lot of weird accessories to make them more fun. Another obstacle is that I'm breastfeeding and would like easy access to my nipples (well I don't so much as my babe does). I'm on a tight budget, but could probably make things work. Does anyone have any pants or outfits they swear by? I'm losing my mind.
Body type: tall, lean, and recently large-chested.