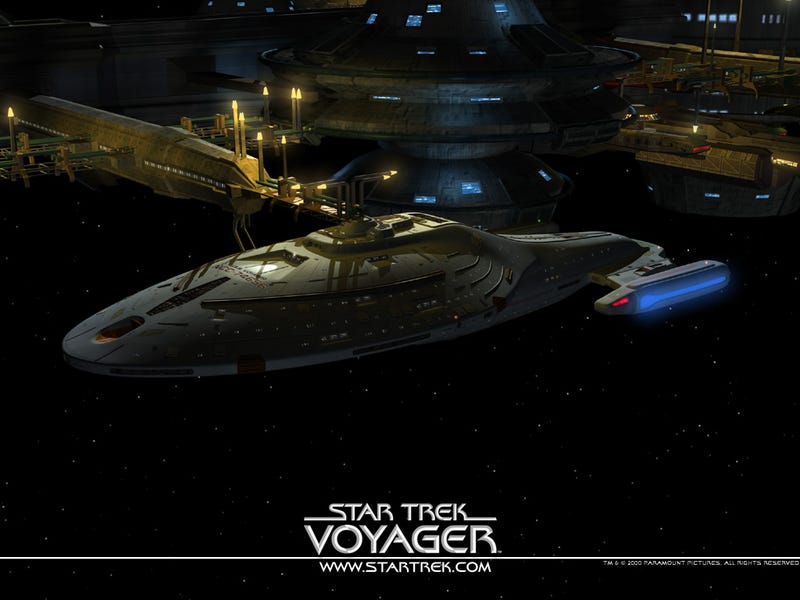 Q: There is a mechanical problem caused by [Race with Funny Eyebrow #417] that involves a malfunction of the (holodeck/transporter/shuttlecraft) aboard the Voyager. How do you make the ship work good?
A: Use the deflector dish.
B: Use the deflector dish.
C: Use the deflector dish.
D: De-evolve into space lizards.
E: Do something horrible to Ensign Kim.

Q: Naomi Wildman is:
A: The least-annoying child in Star Trek history.
B: The ONLY non-annoying child in Star Trek history.
C: The only redeeming thing about Neelix as a character.
D: All of the above.

Q: An alien race is being nice to you. What do you-
A: ATTACK. KILL THEM ALL. THEY ARE MOST LIKELY INFANT-MURDERERS WHO WANT TO EAT YOU.

Q: Tuvok is:
A: Awesome.
B: Really awesome.
C: Fuck you, stop telling me he isn't awesome.

Q: The Voyager writers need filler for an episode. What should they do?
A: Bring back Seska.
B: Harry Kim must suffer.
C: Heavy-handed real-world analogy.
D: TIME FOR MORE Q.

Q: Who is the stupidest recurring race the Voyager writers ever created?
A: The Kazon.
B: The Vidiians.
C: That garbage-collector race from the later seasons that was so boring I can't even remember their names.
D: Haha just kidding, it's the Kazon.