First of all:
.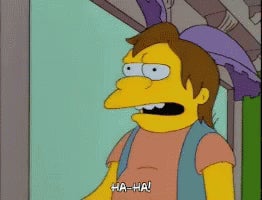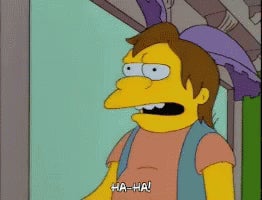 .
.
.
.
.
.Spacers spacers spacers
.
.
.
How happy was I that Brandon didn't win?
Extremely. I let out an enormous cackle in my apartment. And then felt bad when he dissolved into tears. But he's been such an annoyance to me all season churning out the same look. I felt like he really kind of overthought his collection and fabric choices.
The little dribbly bits that always hang off his pieces annoy me intensely. Some poor soul is going to get sucked into an escalator, ripped from a train car or elevator or accidentally strangle themselves a la Isadora Duncan.
Out of all the final 4 (Kenya was robbed) Brandon had the least ability to dress women of varied sizes. As in, he can't. At all. Those pants on Liris? NO NO NO NO do not put a paperbag waist on a plus size woman. It just makes her look bulky. And all those little half tops or side boobage looks? Yeah, those only work when you're an A cup. Brandon does his thing and nothing more. He's the only designer I felt didn't grow during the season. Honestly that's partly the judges fault because they kept telling him he was perfect and then they dropped him off a cliff.
I am as far from tropical as the Arctic Circle is from Puerto Rico. While I didn't personally like Margarita's looks I could at least appreciate that they would work for a certain kind of person. Someone who loves glitter and sunlight. I can totally see her dressing every socialite in Miami and being the kind of designer where everyone in Palm Beach has some of her pieces. Can't you see Iris Apfel with sequined sunglasses and those sequined pants? I don't think she's the next Carolina Herrera though. I really thought she made a great choice to show the bathing suit on a bigger model. The judges were right - that moment was probably the highlight of all the shows.
I love the idea of modest fashion but I thought Ayana's collection was really uneven. And that she chose the wrong fabrics - folks hit me up and I will choose pretty colors for you even though I dress like everyday is funeral day! (That's what sunk Kenya last week too, Imagine if that dress of Kenya's had been a nice clear navy with the pearly gauze in tiffany blue? And instead of weird real doll flesh tone #35 doing the bandeau and pants in a dark salmon color that would pick up the darker pinks in the jacket?) Back to Ayana...I felt like her ruffly pieces were reminiscent of prairie dress looks, except she rendered them in muddy Victorian couch fabrics. I'd be interested to see if those pieces would work better in a solid color, or a bolder print. I also think she'd be better off doing only half the look in ruffles - like the shirt that had the mini skirt/denim pant look. Her final dress was an absolute dream. The hijab was amazing and the way the dress moved it was like it was singing. If a wedding dress line doesn't snap her up for a capsule collection they'll regret it. Some people want sleeves on wedding dresses!!!
I'm actually pleased Kentaro won. He's such a loon, but a really sweet one(Can he really be so naive?). I do like his aesthetic - sort of ballerina meets dojo with a tinge of biker thrown in. He isn't super strong on plus size, but at least his models didn't look dramatically uncomfortable like Brandon's. Also I think he can learn to do plus size because he does listen and absorb stuff. He does need a keeper to help him focus and maybe also sanitize his hands after he plays with dead cats.
My one really big ugh came from when they showed his dad(?) falling off the stage. It just felt really icky. Like maybe don't take away from his win by treating his family like a pratfall opportunity?
The preview for the reunion show looked deliciously vicious. I know they gave the twins the evil edit but it looks like they deserved it? We shall see. I know Project Runway is a hot mess but after not having watched it since ummm maybe season 3 or 4 it was fun to dip back in.