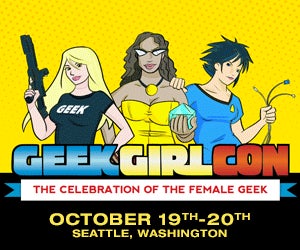 So I been throwing the idea of going to Geek Girl Con on here last week. I've decided I want to go and thought "Wouldnt it be AWESOME to have a Meet-Up!
So I'm proposing a Seattle Meet-Up AT Geek Girl Con, Oct 19. I think it would be interesting. Put a name, face, and voice behind the usernames, or you can remain anonymous and just come by to say hey.
Granted, its still up in the air whether or not I can make it, I'm hoping I can, and I hope you all can meet-up too (regardless if I'm there).
Any thoughts/inputs?
Side Note: This would be my first time going (and attending a meet-up).
Going to crudely 'bump' this. A form of spamming, yes, but I dont wanna repost. I figure that would be just as annoying!