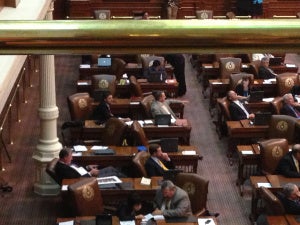 Pictured: Texan Republican Politicians giving zero fucks.

Article Here: http://theoeditrix.com/2013/06/24/im-…

This article is written by the brilliant and hopeful Amy Gentry who protested throughout the sham special session. It starts with what you already know - how awful the bill is. It moves on to name names, and this is where I want to call GT's attention. She names the politicians who acted like frat boys and couldn't give a flying fuck. She goes HAM on them. It's great and a reminder of just how terrible the political climate in Texas can be.