AND I HAVE POSTING PRIVILEGES (WOOT DEE WOOT)
So, it's winter, you're cold, and thinking of warmer times. Maybe you think that a nice light, refreshing, summer-esque beer is the way to go. Maybe you crave Abita Strawberry, but it's not around. And then you see this: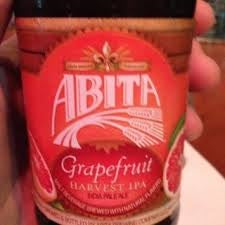 Perfect right?
WRONG. DO NOT DO IT. It is horrible. HORRIBLE*. Just embrace the season and grab some pumpkin ale. Or Abita's Mardis Gras Boc is pretty legit if you want to keep it in the family.
* Disclaimer - I generally do not care for IPA's, but you know, I'll muster the strength to drink them when in front of me. I did not notice it was an IPA and probably wouldn't have bought it if I did, but still - 1 sip and the rest went to the sink. It was that bad.