Hey. You guys. Hey. Psssst. Hey. So, I got a secret.. A WORK secret.
Yesterday myself and 2 developers were brought in to a secret meeting at work. We weren't briefed beforehand. We were sat down and instructed that we were not allowed to speak of this project to anyone, espécially our coworkers. It has a secret name and everything! It's a whole covert operation, how cool is that? I feel very cool.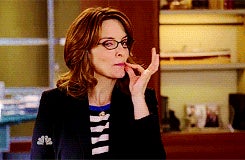 So okay the reason it's secret is because it has a conflict of interest with another client of ours and we have to create a Chinese wall of sorts within the company. But still! To be entrusted with such a secret, I feel so important!
I wish they'd told me I was meeting an important client though.. I'd have dressed somewhat better. But still! Also I'm getting a dual role if all goes through (for those in the know, we usually work in a visual & ux/id team. Now I'll be doing both), which is a bit nerve-wrecking but good!
Hush hush though.. It's a secret!