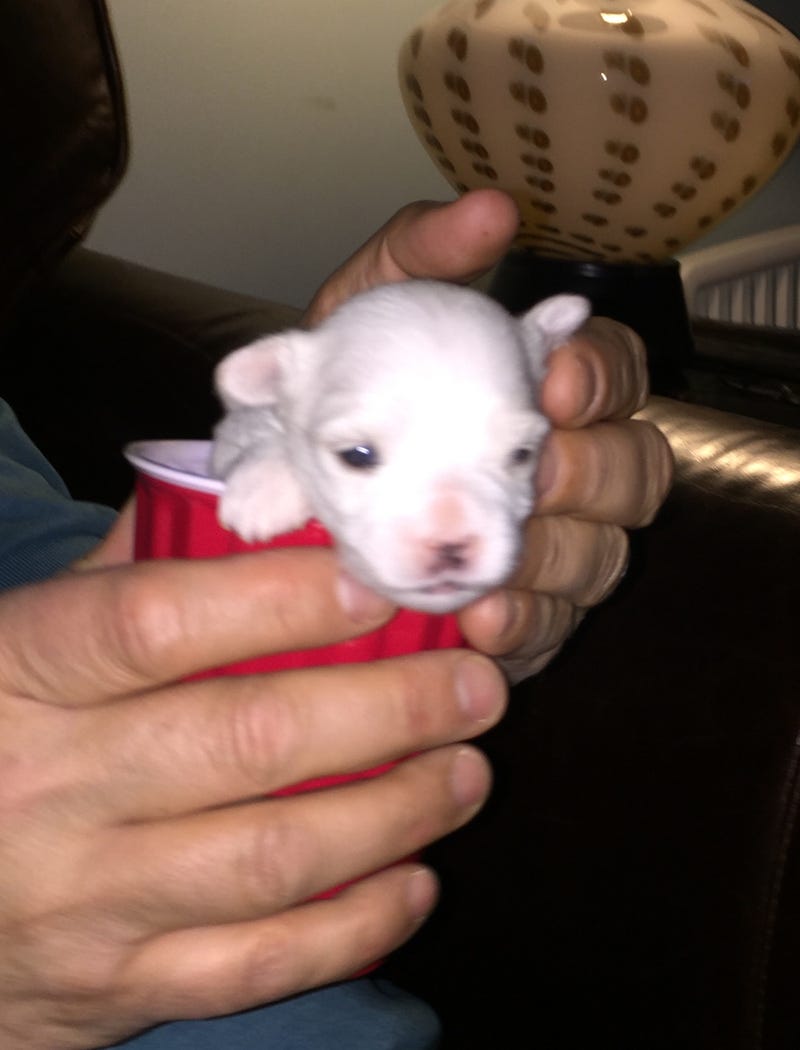 Update: Kinja didn't allow a drag & drop. I hope y'all can see now~
I had planned to only do a Monday Weekly Pupdate on the Puptarts. Video or pictures or what have you, but at this point, once a week.
But....dems Puptarts opened they eentsy eyes today!
LOOK, LOOK! they iz looking' back at us from Daddy Tart's beverage cup!
Ohhh, hello Puptart~ Welcome to the world!