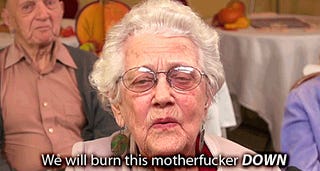 Grand National Radio Hour today from 1:30 pm Central time to 3:00pm. Special Guest Host: DEREK THE GAY MONSTER PUPPET!!!!
(or for as long as I have the energy for it). We're gonna have songs made by favorites from RuPaul's Drag Race and probably Avenue Q since it's one of Derek's favs.
Tune in today or check out the archives in the link above. Past three weeks of shows are up. Thanks everybody!