I woke up around 11, maybe later, and I had German chocolate cake with ice cold milk for breakfast, er... lunch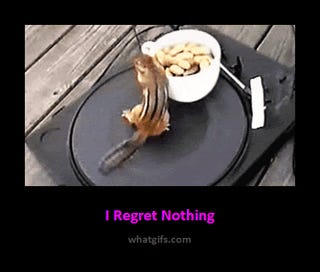 My dinner plans consist of reheated split pea soup and Stove Top, cuz i'm too lazy to make my own!!
I HATE DRIVING IN THE RAIN, SO I CANCELLED ALL PLANS FOR THE DAY!!! (well that and i woke up late)
But Seriously, Do you reallywant to go out when your sidewalks are flooded??(like this one in front of my apt) Of course my snow playing buddies are excited about the possibility of turkey day skiing, i grew up in the stuff... meh!
AND FINALLY
(looong pause while i ready myself for 'la deluge')
I don't like Disneyland. I know, i know, i live in SoCal and its a religion here. But i've been twice (granted as an adult) and i just can't help but think that i could spend my time and 500 bucks on something more exotic, like a plane trip to France!!! Where i know that not only will i not be overcharged for good wine and food, but i could also have some awesome cheese and patisseries too! There, i've said it. Disneyland SUCKS!!!
Oh and I still think the It's a Small World Ride would be better as a shooting gallery, especially after the second time i've been on the ride...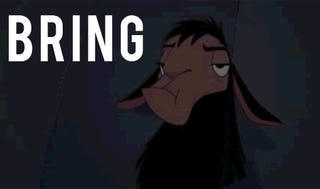 Or you can just share your own rainy day confessions :) (ETA: Apparently Kinja likes D'land cuz the format is all wonky now..grr...)