This is from a while ago, but it's one of my biggest pet peeves. Sometimes I don't understand the point of conversations. If you have no intention of listening don't bother writing.
Me: I'm not in town that week, but I am available these day.
Them: Can you come (day I just said I was gone.)
Me: No, I'm outta of town.
Them: Oh well I'm outta town and arriving back and I'm free the rest of the week (the week I said I was available), maybe you could make time then. Can you tell me when you aren't busy.
Me: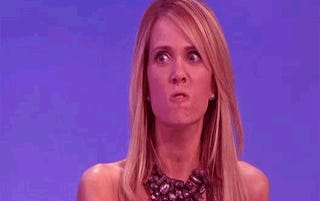 Me to the internet: ARE YOU FUCKING KIDDING ME? I ALREADY FUCKING TOLD YOU.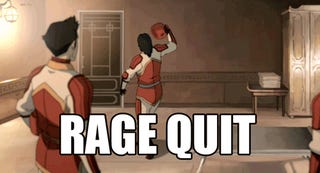 It's in the email. That day works for you and me, but no we have to do this stupid dance. Is it a surprise to people that I am busy? I work a lot and people are interested in the work I do. I can't book last minute things or hold your hand to explain to you multiple times when I free. I already told you. It's in the email. Use your brain. Also, this is meeting that you need to make up, it is not for me to go out of my way to clean up your fuck up.
Honestly, I was super proud of myself for saying no, because old me would have re-arranged everything and OMG I am so glad I have changed. It would have been exhausting and de-valued my time.