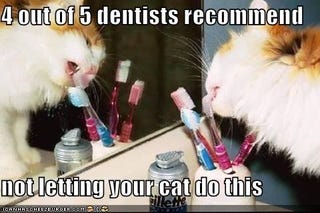 We haven't done this in a while, so let's recommend 3 things we are in love with to each other.
1. I'm gonna keep shilling this peanut butter because it is that addictive: Wild Friends Foods - Chocolate Coconut Peanut Butter. Fuck Nutella, yeah I said it.
2. The Koubachi Plant Care Assistant app. I have a bunch of plants and they all have different needs, and this app keeps track of when my plants need watering. There's a sensor stem that you can buy for a lot of money, but the app is free.
3. Having a humidifier. It is so dry and cold now, and the dryness makes the cold even less tolerable, so get a humidifier! I have a Hello Kitty one, but I'd upgrade to a warm mist one if I had money for a second one.