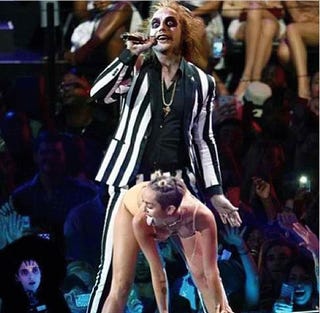 Ordinarily, I wouldn't post celebrity gossip but what's the deal here? He seemed like such a nice, family man who treats women with such respect and shows no signs of being a skeezy scumbag! Congratulations, Paula Patton!
In other news, the painters are scraping paint off my steps with what sounds like a wire brush, right outside the wall by the head of the bed that I'm trying to sleep in. This further means that my security gate is open and occasionally unguarded. My front door has tiny, fragile glass panes.
I just want to sleeeeeeep! Go away, Paint Dude, and lock the door behind you!