Hello? Is this thing on?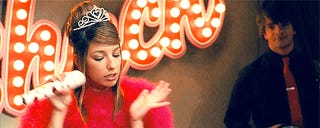 Guys, it's been so long since I've done one of these, I'm not sure I remember how! ;)
After the Lit. Talk thread the other day, it seems like there's a fair amount of interest in an October-only scary book club. So this here? This right here? Is your nomination thread!
Please make your suggestions by commenting on this thread. Feel free to suggest as many books as you like but, please make each suggestion in a separate comment! People will vote by starring your comment, so if you list a bunch of suggestions in one, we won't know which book people are voting for.

And feel free to star as many books as you like. In a couple days, we'll narrow down to a top three, and my hope is to have a final selection by Saturday!
See you in the stacks! MWAH HA HA HA!