Cute cat pic for spacer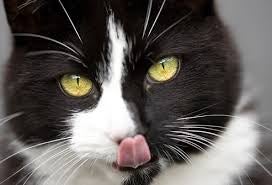 My boyfriend came over last night. This was the first time we've spent together for more than an hour or two in about 2.5/3 weeks. We talked for awhile, ate dinner, and then had sex. The sex itself was awesome- probably the best we have had so far. I came, and then right after he came, he pulled out and then my entire body started shaking uncontrollably, and I felt this huge crashing wave of emotion come over me. Then, I started hyperventilating and tears filled my eyes. My boyfriend started trying to soothe me and rubbed my back/stroked my hair and kept telling me that I was safe and he was there.
I don't really know exactly what happened. I am just trying to process it. I was raped in 2009. I've had some experiences while I was dating over the past 4-5 years where a guy would go to kiss me or touch me and I felt like a brick wall was going up inside of me. With my last ex (whom I dated in 2010/11) I would occasionally just completely numb out during sex and my body would tense up and clamp down, and I'd stop lubricating so it became painful. I've been in extensive therapy and have worked on the specific emotional issues a lot but I've never learned much about PTSD, which I imagine is what this is. My therapist and I talked about a lot of the fears that stemmed from that experience but I didn't even bring it up, or call what happened to me "rape", until years after the event. Because it was a guy I'd known and been on a date with in the past. I thought that invalidated the experience, and therefore, why would I still be upset about it? Yeah. Rationalization. My boyfriend now is also the first person I've had penetrative sex with in 2.5 years.
Also, if anyone remembers from my postings over the past week, we had some intense/emotional relationship talks about a week ago and this is the first time we've been intimate since then. I've been doing some work on myself lately too and there could be emotional spillage from that. I really don't know. I am going to call the nearby women's center and see if they do any type of free counseling.
I'm mostly just posting here for support and to ask if anyone else has had something similar happen. I don't know what to think.