I think this would be great casting. I also think he is a good action actor. Johnson and Savage are shockingly similar in appearance.
Now for casting.
Pat Savage I want no one but Michelle Rodriguez as Pat Savage. She is his cousin also called the Lady of Bronze.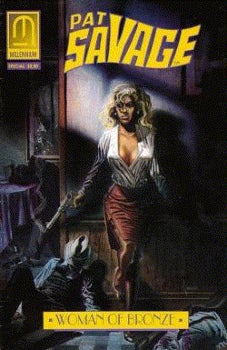 For the first movie I would only spotlight the sidekicks of Ham the great lawyer. I would cast Eric Mabius. Along with Monk. I just need an actor who is built like a linebacker, short (4'10 to 5'0), when standing hands that reach the knees, homely to Ham at least and very hairy and high pitched voice. Monk is also a fierce fighter and one of the world's leading chemists and along with Ham brilliant strategist.
The movie should take place preWW2 in NYC dealing with a Nazi plot which leads the gang to a hidden civilization.