Is there anyone else who wants to punch the weekend in the kidneys because it's supposed to be nice and relaxing, and, instead, it's being a big meanie face?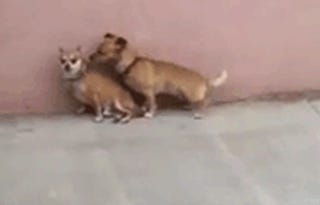 ALL I WANT TO DO IS MAKE SWEET LOVE WITH YOU, WEEKEND! WHY ARE YOU NOT HELPING?
My rant? That it is impossible to find a good place for me to jog. Roads are too hard on my knees, and gravel is an ankle bully.