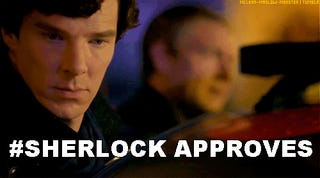 If you want to chat during our Sherlock viewing party, go here.
Pick a nickname, perhaps your Groupthink name to make things easier, and let us know if you are a noob so we won't give away any spoilers.
Let the Sherlock chatting BEGIN!
ETA: You'll have to sign in with Facebook so they don't try to charge you.