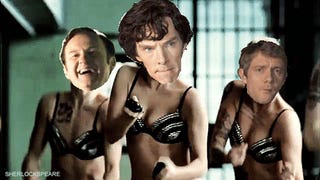 It was again a suuuper close race but Sunday, December 8th is the winner! Mark your calendars!
For the person who asked if we could do this earlier in the evening, I'm not sure which time zone you're in but I'm planning on starting the actual show at 6:00pm pacific time which would be 9:00pm eastern.
Please to let me know if this is ok. I will have more details probably over the weekend after the holiday so people will not be confuzzled come December 8th.