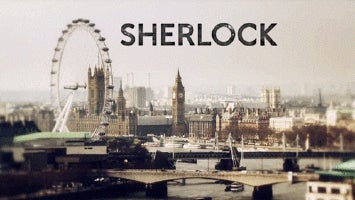 So get your votes in! I won't know when you want to watch unless you vote!
Polling is taking place here.
I'll announce the most popular date tomorrow and all of the nitty-gritty particulars for any newbies to the Sherlock Viewing Party. Newbies are very much welcome to join in on the fun!
ETA: I have retired "Sherlock-O-Thon", as it was confusing. It's so hard...to say goodbye. Goodbye, Sherlock-O-Thon. May you ever be remembered as a confusing title for what was really just a one episode viewing party. (That kinda morphed into a mini-marathon...whatever).