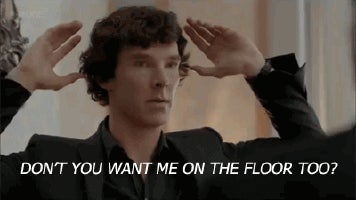 Kabarrick's post about possible Twin Peaks viewing has reminded me to remind everyone that we've got a Sherlock Viewing Party coming up this Sunday!
---
Link to information about this week's party.
Quick tl;dr info:
Happening Sunday, Nov 24th @ 6:15pm PST
Live chat on Chatzy starting @5:30pm PST
We're watching the second episode, The Blind Banker
Sign in with Facebook/make up an email to sign in with to join in on the live chat
I'll post some more reminders throughout the week!
See you Sunday!