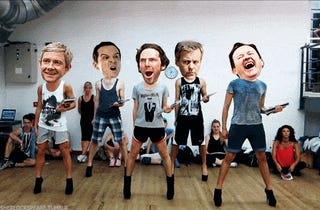 We're watching and live chatting tomorrow! Read below for information on how to participate!
Chat starts at 5:30pm PST. We'll start the show at around 6pm PST.
---
We're watching The Hounds of Baskerville which is the second episode in series two
Watch on Netflix, Amazon Instant, Itunes, whatever ya got
We're chatting live on Chatzy. I will post the link on Sunday. Sign in with your Groupthink name
Any questions or comments, please pose them below!
See you tomorrow!