Last shirt campaigns were fun so now I am doing this purely because I like having fun. For those of you who brought shirts last time: THANKS! You should have already received your shirt(I know some have already).
Here are the latest crop of shirts, many of which came from kinja users like yourself. If you go into some of the campaign you will see that multiple offers for American Apparel items. The issue of wear the shirts are manufacturing came up last time, so now you will see multiple offers from American Apparel which are sweatshop free. (Yes, I know but the shirts are made in the US and are actually great. If we could just switch the marketing, it would be perfect.)
The Tuesday Llamas campaigns needs 10 orders before going to print while the remaining campaigns needs 5 orders before going to print. Don't see the shirt you want? Check out any of the previous posts for the old links.
Campaigns end either on December 3rd or 4th. The estimated delivery date is the week before Christmas (if you're in the US) if it ends on the end date. Have more questions about Teespring, shipping, and other things? Go here
Any other sub-blogs want shirts? Let me know.
Now to the campaigns!
---
The most famous of sayings among Misandrists. The front says Valar Morghulis while the back simply reads Misandry. Available here: Misandry Slogan
---
Because some allies just want a cookie for considering others. Available here.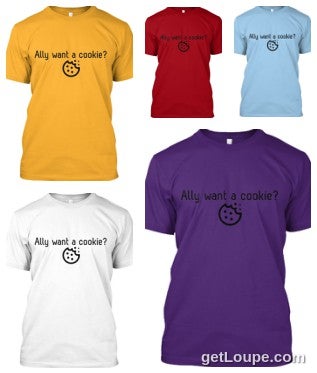 ---
Twitter wife Jenn wanted a baby lentil shirt( the saying comes from Celia) so here is a baby lentil shirt. Tie Dye option included because why not? Available here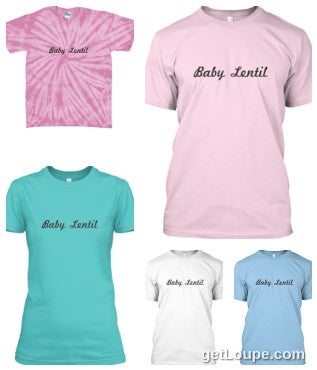 ---
The Tuesday Llama shirt was very popular. So much I decided to reverse the colors. Now you can have a pink shirt with black lettering. Available here.
---
The original Tuesday Llama shirt is back up for offering. Available here.
---
Someone requested this shirt during the first campaigns. I forgot who (sorry) so here you go. Made available in pink because well pink. Available here.
---
My favorite slogan ever to be created is now on a shirt. It was suggested a fancy script for the lettering because all of us have some fancy squalor. Available here.
---
Because Genghiskant's idea deserves to live on. Available here