You read that right - it's holiday gift swap time! We didn't have one last year, but WillTheyorWon'tThey and I have decided to resurrect the swap this year. It's a holiday miracle! So whether you celebrate one of the major winter holidays, something a bit more obscure, or merely like getting gifts, we want you to join us!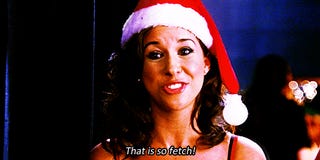 WillTheyorWon'tThey and I have poured over the rules from swaps past and have updated them some. Please read carefully for rules and ways to participate. We look forward to swapping with you!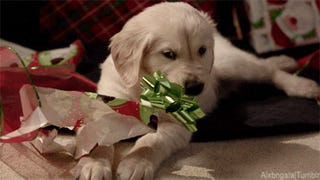 What is this "Gift Swap" all about?
It is a gift swapping group for us at Groupthink! For the swap, you will be matched up with a fellow interested Groupthinker who has selected a similar price range and shipping preference, and the two of you will exchange gifts with one another through the mail! Exciting, right?! If you don't just LOVE getting a fun mystery package in the mail, well, you lie!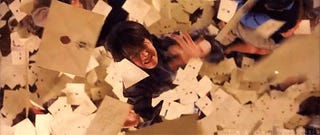 How do I sign up?
If you are interested in participating, please email GroupthinkGiftSwap@gmail.com with the following information before Wednesday, November 25, 2015 11:59pm CST (*Please put "Swap Sign-up" in the subject line of your email*):
1) Groupthink name - This will be used for verification purposes
2) Mailing Details
Include your name, full address, and any other specific information required to deliver mail to your address.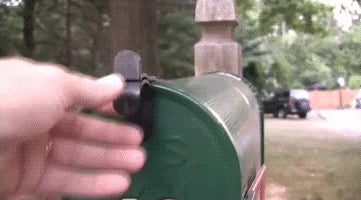 .
.
.
.
.
3) Wish List
List any items you have on your wish list. These can be general (nail stuff, Doctor Who stuff), or more specific (blue sparkly nail polish, 11th Doctor). Feel free to list as much as you'd like; the more ideas you include, the easier it will be for us to match you and for your swap partner to shop for you. Just understand that this list is a guide for your partner and not a contract that you must receive the exact things you want—it kinda ruins the surprise anyways if you know exactly what you're getting. If you're open to anything, indicate that too! Try to ensure you list a few general ideas of what you like, though.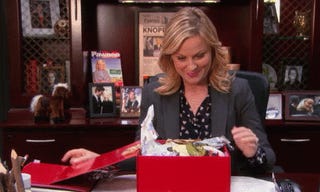 **In the past, some people have had specific items in mind that they wanted to gift such as scifi books, cross stitch designs, scarves, etc. If you do have something you're already thinking about wanting to gift, add an "I want to give" list and include these things.
4) Price Tier
There are two tiers to choose from:
Tier 1 - $10-$20.
Tier 2 - $20-$40.
Value any handmade items however you would generally sell them.
Choose whichever price tier you are most comfortable with. Things you swap can be big or small, single or multiple items, store bought or handmade. Price tiers are only meant to include the gift. Shipping charges will vary depending on where you ship, how much you send, etc., so do not include this in your tier request.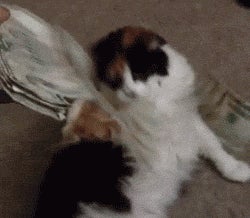 .
.
.
.
.
5) Shipping
Please select all destinations you are willing to ship to:
[ ] United States
[ ] Canada
[ ] Who cares! I'll ship anywhere!
[ ] Other _________
**Note, shipping preferences may unfortunately prohibit people from participating - we will be as upfront as possible if this has the likelihood to affect you.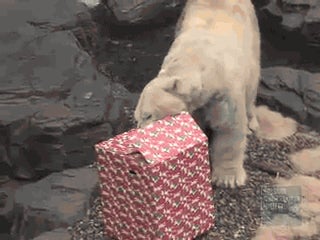 .
.
.
.
.

What are the rules?
The first major rule that you should know is that by signing up and emailing in, we assume you are okay with your swap partner having your email and contact information. You will have the ability to chat with them beforehand about ideas and items. Who knows, you could meet your new best friend! The ONLY other people who will see your information are WillTheyorWon'tThey and MaryTylerGore. And there are security measures in place as well, read further!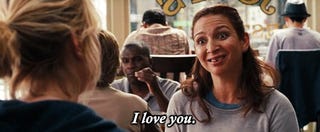 The gift swap is only open to Groupthink members who are not 'grey' or have commenting and posting history within the community. This is for everyone's security. If you're new here, welcome, there will be other swaps in the future that we would love for you to join in on once you're a bit more established!
We respect that many of you do not associate your real name with your Groupthink account name. If you would prefer your swap partner NOT know your Groupthink name, please indicate this in your email. If you don't tell us not to, we will be sharing your Groupthink name with your swap partner. It might give them a bit more knowledge about what you'd like by looking through some of your past posts.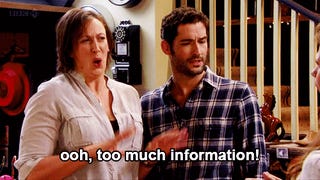 This has never been a problem in the past, but it still has to be said: once you receive an email telling you that you have been matched up with a swap partner, you are expected to participate and send a return item. IF we encounter someone who is taking advantage of the swap by accepting swap items and not sending anything in return, we will black list them from all future swaps. We have not ever had to do this in the past because you all are amazing, trustworthy people.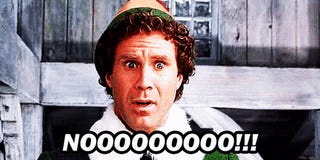 We will do our best to ensure that everyone is matched with a partner. If there are uneven numbers we will try to work out a three-way swap or some other method (in the past we had a couple lovely people who offered to swap with multiple partners if there were oddsies). Assuming you are not the only person in your shipping preference, you will be matched!
Security Verfication
Here's where things get tricky. When you email in your interest by Wednesday 11/25, you will receive an email back with a unique confirmation number. This number allows us to verify that you are who you say. Keep this number! There will be a verification post where you will need to post this number back to us. That way we can make sure that there isn't a nefarious person who emailed in saying "I'm ___, give me other people's information!" with the desire to do bad. You must be verified in order to be matched with a swap partner and participate.
WillTheyorWon'tThey and I will take a few days to sift through all the information and make your matches! Once everyone has a swap partner, we will send out another round of emails which will let you know who your swap partner is, how to contact them, and their wish list of items!
Here's a quick rundown of the timeline and deadlines for the Swap!
Friday, November 20 (today) - Sign-up post goes up!
Wednesday, November 25 - Email sign-up deadline
Friday, November 27 - Monday, November 30 - Verfication posts will go up on Groupthink so keep an eye out and get verfied by the end of the day on Monday!
Friday, December 4 - Find out your swap partner!
Friday, December 18 - Shipping deadline
That's about it! If you have any questions or concerns, please feel free to include them, or send a separate email to GroupthinkGiftSwap@gmail.com. For future reference, all posts will have the "Gift Swap" tag on Groupthink so they can be easily searched.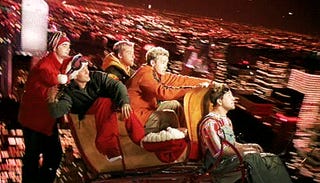 Happy shopping and swapping!!