6. Neil Peart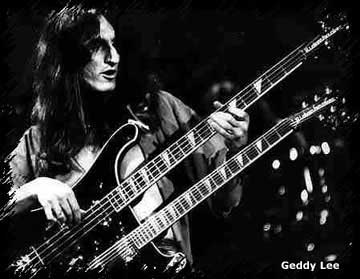 5. Geddy Lee's amazing bass playing. Nothing really needs to be said here, the man is a god with the 4 strings. On top of that his voice is one of the most distinctive in rock music and he plays a mean keyboard.
4. Neil Peart
3. Alex Lifeson's guitar solos. Seriously, i'd put Lifesom right up there with Clapton and Hendrix. He's the Chris Bosh of guitarists, under appreciated because he's in the shadow of giants.
2. Wonderful songwriting. Some of the greates lyrics ever recorded. And most of thier best songs were written by thier drummer...who's name is...
1. NEIL PEART!!! I WANT TO GROW UP TO BE THIS MAN.
SERIOUSLY THIS SHOULD HAVE BEEN OBERYN! HE COULD HAVE TAKEN OUT THE MOUNTAIN WITH JUST TWO STICKS AND THEN SMASHED A CRASH CYMBAL ON HIS HEAD. AND AS A VERY STRAIGHT MAN, HE HAS AGED QUITE WELL...
YOU CAN HAVE YOUR LARS ULRICHES AND YOUR RINGO STARRS AND YOUR JOHN BONHAMS! I'LL TAKE NEIL TO OUT DRUM THEM ALL!
Ok i'm done.